PACER Plus is a regional development-centred trade agreement designed to support Pacific Island countries to become more active partners in, and benefit from, regional and global trade.
PACER Plus entered into force on 13 December 2020. Ten countries are Parties to the Agreement: Australia, Cook Islands, Kiribati, New Zealand, Niue, Samoa, Solomon Islands, Tonga, Tuvalu, and Vanuatu.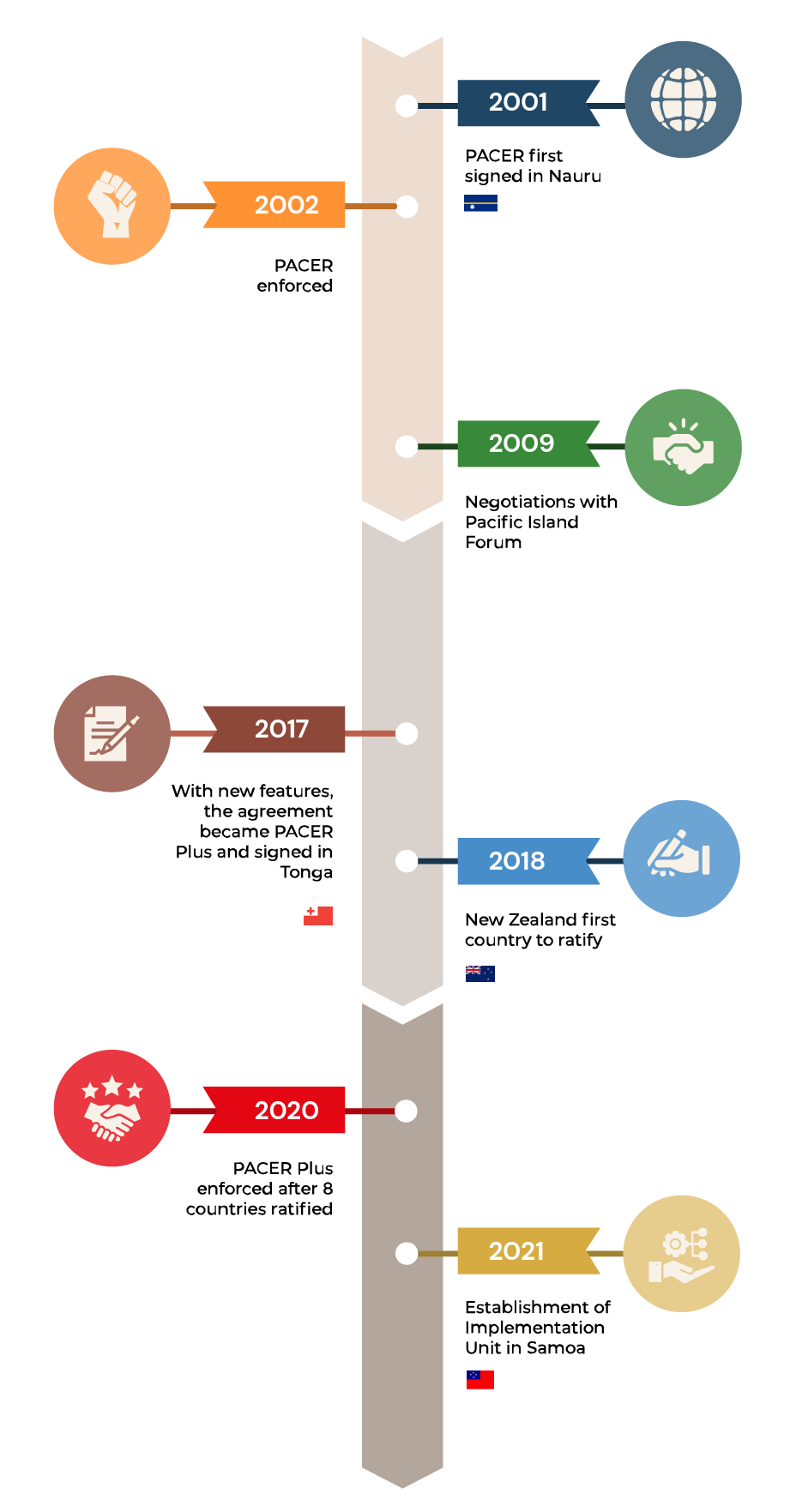 PACER Plus covers trade in goods (rules of origin and verification procedures, customs procedures, biosecurity measures, and standards and conformance), trade in services, investment, temporary movement of natural persons, development and economic cooperation, institutional arrangements, transparency, and consultation and dispute settlement. Schedules of commitments cover tariffs, services, investment, and movement of natural persons.
Pacific Island countries face a range of development challenges including small domestic markets and narrow production bases, weak regulatory and private sector capacity, low savings, and investment rates, as well as high trade and business costs. Pacific Island countries also have young, fast-growing populations that need opportunities and jobs.
To support Pacific Island countries to meet these challenges, PACER Plus:
builds a framework of international rules that will, over time, increase predictability, transparency, and stability in the regional business environment, especially in areas in which Pacific Island countries trade
delivers targeted and responsive technical assistance to help Pacific Island countries benefit from trade.
Subscribe today
Don't miss our latest updates and news about PACER Plus